Hello It's Keihyan.
First of all, this article was translated from the blog below. Check it out if you are Japanese. I rushed to translate this so there might be random errors. Let me know through twitter (@elsiskk) if you notice them. I probably made a lot of mistakes at last half cuz I got lazier and less conscious as I wrote:D
As some of you guys may know, I love Hifumi Takimoto from NEW GAME!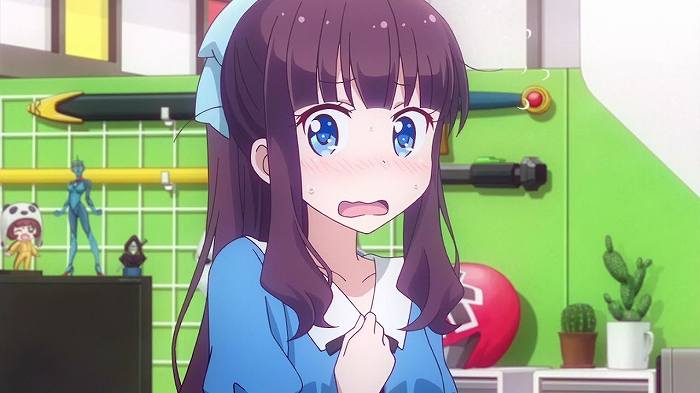 I have described my favorite anime characters with various phrases such as "the best girl" , "She's the cutest" and " too lewd" on Twitter. However, I have NEVER(maybe I have) said "I wanna marry with her" to them. (Btw, I literally say something to 2D characters in front of my screen :D).  That's because I love them with the combination of them and their surrounding on the show that they appear more than I do to the characters themselves and they as my wives. 
It's kinda complicated and difficult to understand so let me use an example of "Dagashi-ya" from Non non biyori.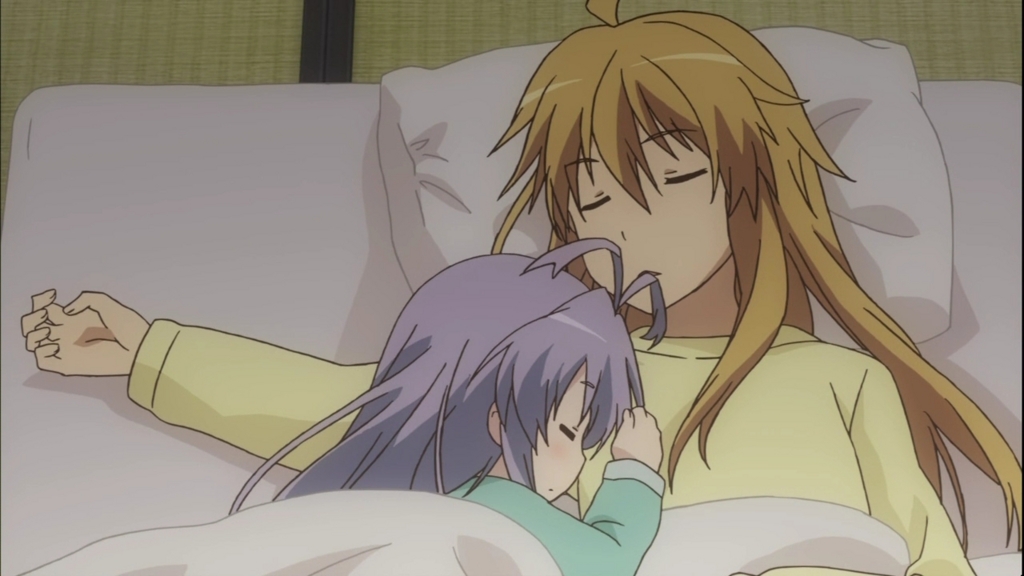 Her actual name is "Kaede Kagayama(加賀山 楓)", but everyone in the show calls her "Dagashi-ya" so I would call her in the same way.
Just in case if you are not aware of her, she is a type of person who acts like she is curt and does not care about others. But, she is absolutely soft on "Renge Miyauti(宮内 れんげ)".
She is actually one of my favorite and loving charactoers even though I do not want to marry with her. Why don't I want to marry with her while she is one of my favorites?? That's because as I mentioned, I like her with her surroundings. Dagashi-ya I like is the one who is indulgent on Renge, not someone who is in love with me. 
I guess you got an idea of the difference between these two forms of love. I might went off-topic that I talked about other girl even this post is about Hifumi so let's focus on her again. 
My "love" towards the Hifumi was the same as the one towards the Dagashi-ya. But one night, it suddenly turned into the "love" which literally means love her, wanna marry her and wanna stay with her. 
I actually had a dream about her. Im gonna explain the situation along with the conversation between Hifumi and me. (It'd probably be a bit boring for you. You can skip reading this part) 
-----------------------------------------------------------------------------------------------------------------
In that dream, we were married, lived together. Also,somehow we live where I currently live. 
me: Hifumi, How's work?
Hifumi: That's fine, I've already built a good relationship with the new girl. 
m(me): Sounds nice. 
H(Hifumi): Btw Kei-chan(In my dream, that was how Hifumi called me) , would you like to go out for lunch? 
m: Why not. Where do you want to go?
H: There is an italian restaurant that my friend taught me. 
m: Alright. We gotta go right now cuz I'm starving.
Arrived to a rastaurant
m: What are you going to have?
H: I guess I'll get this crub spaghetti.
m: Looks delicious. I guess I will go for Risotto with 4 cheeses. 
H: then p, ple...
m: I know what you want. An order, isnt it? 
H: Yes. so please...
m: Sure. Excuse me. Can we have a crub spaghetti and risotto with 4 cheeses?
Waiter: Sure. 
About 10mins later, a waiter served us our foods. 
m: Looks absolutely delicious. Let's have them. 
h:yea 
m: nom nom...
H: Kei-chan. You didn't say "itadakimasu", did you? 
m: oh, I forgot about it. Hifumin, you are such a nice girl. 
H: ////////
-----------------------------------------------------------------------------------------------------------------
That's pretty much a part of my dream. You guys may think that was a boring dream of an otaku(it actually was), but it was a completely different thing for me. Hifumi whio was staying with me looked brighter than her in the actual NEW GAME! show. I started to love Hifumi as a girlfriend, wife. 
My feeling towards Hifumi was completely different from the one before. Watch the show that someone I love in the "marrying way" appear was something i have never expericned and it impressed me a lot. 
That's basically how I started to love Hifumi. 
English is my second language so I probably made a lot of mistakes even though I study in English in international school. Once again, please let me know through twitter if you notice my mistakes. 
If you liked my post and support this blog, please donate anything such as csgo skins and games on steam. I appreciate all donation ;D 
https://steamcommunity.com/tradeoffer/new/?partner=312854043&token=yrl4VHq8